Boasting more museums per capita than anywhere else in the world, Israel truly has something to offer to every museum enthusiast. The Israel Museum and the Tel Aviv Museum of Art, two of Israel's most famous museums are absolute must sees. Once you've checked those off your list, be sure to branch out to the equally as exciting but slightly less frequented insider favorites featured below.
Israel Museum
With a range of collections that date back to prehistoric times as well as modern exhibits, the Israel museum located at 11 Ruppin St. in Jerusalem, has something for everyone. The museum has the most expansive works in archaeology, fine arts, and Jewish art worldwide. Art enthusiasts can enjoy works ranging from Israeli, contemporary, modern, and European. There really is no better way to ring in the new year than by visiting the current exhibition, "A Century of Shanah Tovah Cards.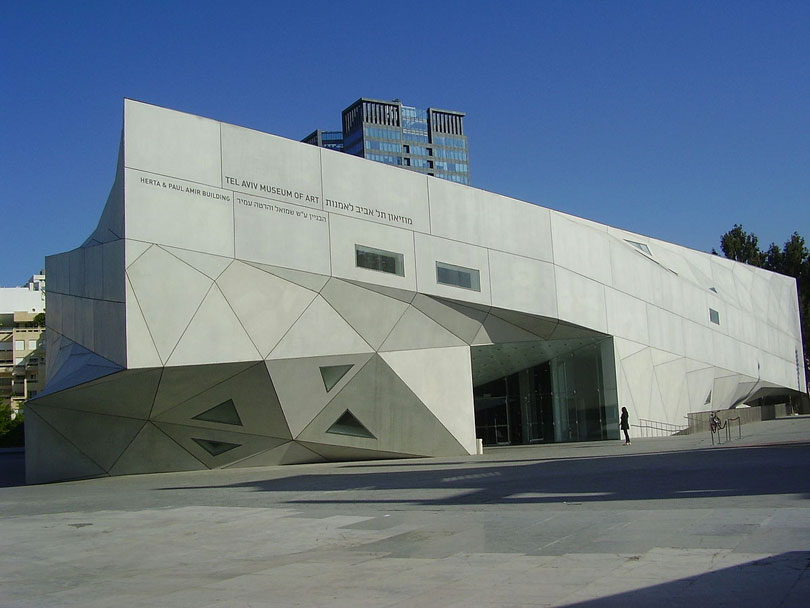 Tel Aviv Museum of Art
An art lover's haven, the Tel Aviv Museum of Art is a must see for the aesthetically insatiable. Israeli art from the beginning of the 20th century to the present, international works dating back to the mid 19th century, photography, prints, drawings, and even works from the 16th century, all held in a modern silver building are just some of the wonderful things on display inside. Umm-al Fahem Gallery Founded in 1996, Umm- al Fahm is the first gallery of its kind; made by and for Arab and Palestinian artists. Located near Haifa, the contemporary art museum strives to highlight the culture of Arab and Palestinian artists. Umm- al Fahem, offers a wide range of art class workshops during the academic year for children.
Design Museum Holon
For a unique experience and an understanding of the way in which design plays a crucial role in our lives, the Design Museum Holon should be at the top of your list. From installations on light, fashion, and furniture this one of a kind and newly opened museum has much to offer. Visit the mseum at 8 Pinkhas Eilon St.
Tikotin Museum of Japanese Art
Located in Haifa and established in 1959, the Tikotin is the only museum in the region dedicated to solely Japanese art. Featuring cinema, lectures, tours, and exhibitions, there is truly something for the whole family to enjoy.
Nazareth Village
For a live open- air reenactment of life for Jesus in the Galilee, Nazareth Village gives you the full experience. The first century farm and village is perfectly entertaining for the whole family. See first hand how Jesus's followers understood his parables and followed in his foot steps. Tours are available in many languages conveniently for visitors.
AMOCA
The Arab Museum of Contemporary Art has high hopes of creating a dialogue through its first exhibition entitled, HIWAR, which in Arabic means a calm conversation, specifically in the context of conflict. The first museum to be established in an Arab city, AMOCA is currently located in Bet Netufa Association of Cities – Environmental Center. The goal of AMOCA is to exhibit the works of artists from regions that would otherwise not be represented. Through change generating exhibits, the museum wishes to facilitate conversation between Arabs and Jewish by means of contemporary art.