A bite of Tel Aviv – 5 must do food tours
Tel Aviv is filled with world renowned restaurants and culinary experiences. But it can be difficult to taste all the city has to offer in the span of one vacation. If you are a certified foodie or just hungry and looking for some fun, Tel Aviv's plethora of food tours are on the menu.
Tel Aviv food tour
A Tel Aviv food tour is a culinary adventure that immerses travelers in the vibrant and diverse flavors of this bustling coastal city. As you wander through its bustling markets and quaint alleyways, you'll discover a tapestry of tastes influenced by Israel's rich cultural mosaic. From savoring freshly baked pastries at local bakeries to indulging in mouthwatering dishes like falafel, shawarma, and hummus at bustling street stalls, every bite tells a story of tradition, innovation, and a deep love for food. With its fusion of Mediterranean, Middle Eastern, and international cuisines, a Tel Aviv food tour is a tantalizing journey that offers a glimpse into the heart and soul of this dynamic city, leaving your taste buds delighted and your senses enriched.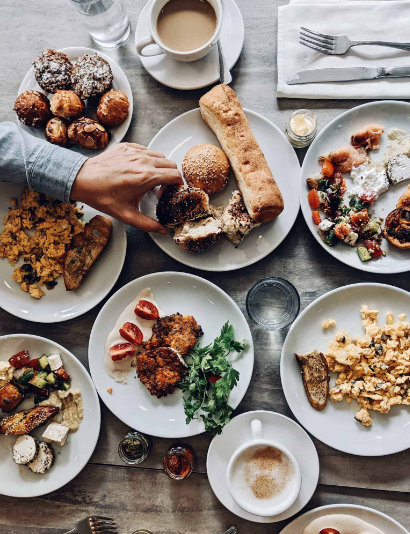 1. Quintisential Tel Aviv
Hummus, falafel, and Shawarma oh my! This tour showcases classic Israeli food while also highlighting culture in the city. This private tour provides 10 tastings for $138.00 per person and is totally customizable. Enjoy local favorites while learning about the history and main attractions of Tel Aviv.
2. Shuk and cook
Visiting with the family? spend the day on this interactive tour of the Carmel market and then try your hand at making some of the dishes you tasted. This unique tour offers a walk around the spice carts and fruit stands in the Shuk picking fresh ingredients for your Israeli feast. Explore the market and then head to the kitchen to make a meal the whole family will love. And the best part: you get all of the recipes to take home with you to use when you want a taste of Tel Aviv.
3. Vegan paradise
Did you know that Tel Aviv has the most vegans per capita in the whole world? That being said the vegan options are far from sparse. On this tour, you will enjoy three courses from some of Tel Aviv's most famous chefs, and learn about the vegan culinary scene. For $85.00 per person, you can dine at some of the trendiest spots, meet other vegans and talk about the latest innovations in vegan cuisine.
4. Yummy Yafo
The Yafo flea market (Shuk Hapishpushim) is a melting pot of culture and history, making it the perfect spot to try foods from all over the Middle East, Eastern Europe, and North Africa. From traditional dishes to ultra-modern creations, this tour is an adventure you don't want to miss. This tour delves into the rich background of the Yafo market and port area while allowing you to wander the Shuk and experience the busy market place. At $75.12 per person, it is no surprise this is one of the most popular tours in all of Israel.
5. Shabbat Dinner
Looking to learn more about Jewish traditions in the holy land? Then sign up for the Tel Aviv Shabbat Dinner Experience! Led by a local chef, this dinner is not only meaningful but delicious. You'll have a professionally prepared five course meal of classic favorites, complete with challah and wine. Drink and Dine while learning about Shabbat rituals and Jewish stories. This dinner is available for any guests looking to expand their cultural boundaries, regardless of religion or background. This unique meal includes an explanation of what Shabbat is, and why Jews all over the world engage in certain practices.
Though it may seem daunting to try all of the cuisine Tel Aviv is known for, these tours make it simple and fun. You'll immerse yourself in the Israeli culture while collecting bites of knowledge and history from the seasoned tour guides. Without a doubt, these tasty tours are a must-do for your next stay in Tel Aviv!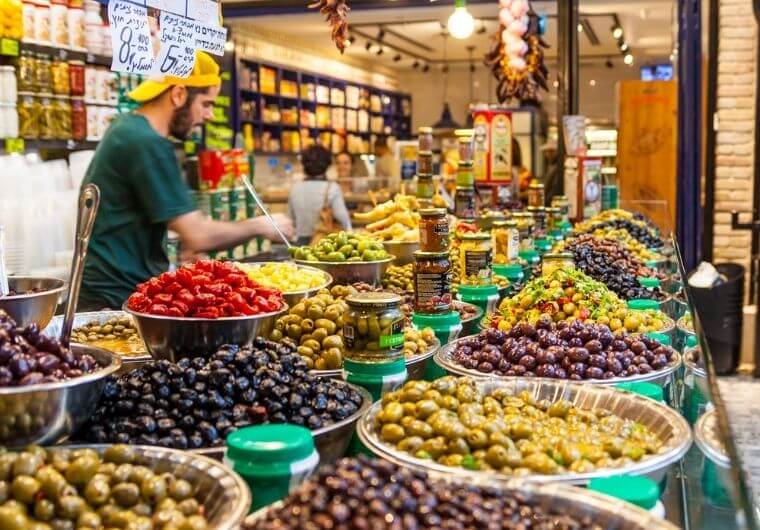 FAQ's:
What food is served in Tel Aviv?
You can find food from every cuisine of the world in the city.
Why is Tel Aviv so expensive?
Due to its status as a high-tech hub, the elevated income levels of Tel Aviv's residents have exerted significant pressure on various aspects of the economy, most notably on the real estate market where prices have experienced substantial inflation.
Does Tel Aviv have good food?
Yes, sure you can find many kinds of food in the form of street food to Michelin star restaurants from all over the world.