Why Choosing an Apartment Near the Sea is a Game-Changer
Why Choosing an Apartment Near the Sea is a Game-Changer
Imagine waking up to the soothing melody of crashing waves, stepping onto your private balcony with an awe-inspiring sea view, and feeling the warm sand between your toes just moments away from your accommodation. Welcome to Sea Executive Suites, where booking an apartment near the sea unlocks a world of advantages and unforgettable experiences. In this blog post, we'll delve into the reasons why selecting an apartment near the beach in Tel Aviv is the ultimate choice for your vacation. 
The Allure of Apartments Near the Sea
Discover Your Sanctuary: Immerse yourself in the tranquil and captivating coastal environment of an apartment near the sea, where you can escape the chaos of daily life and embrace a sense of serenity.
Space and Comfort: Unlike cramped hotel rooms, apartments near the sea provide ample space and cozy living areas, allowing you to feel at home and unwind in your own personal haven.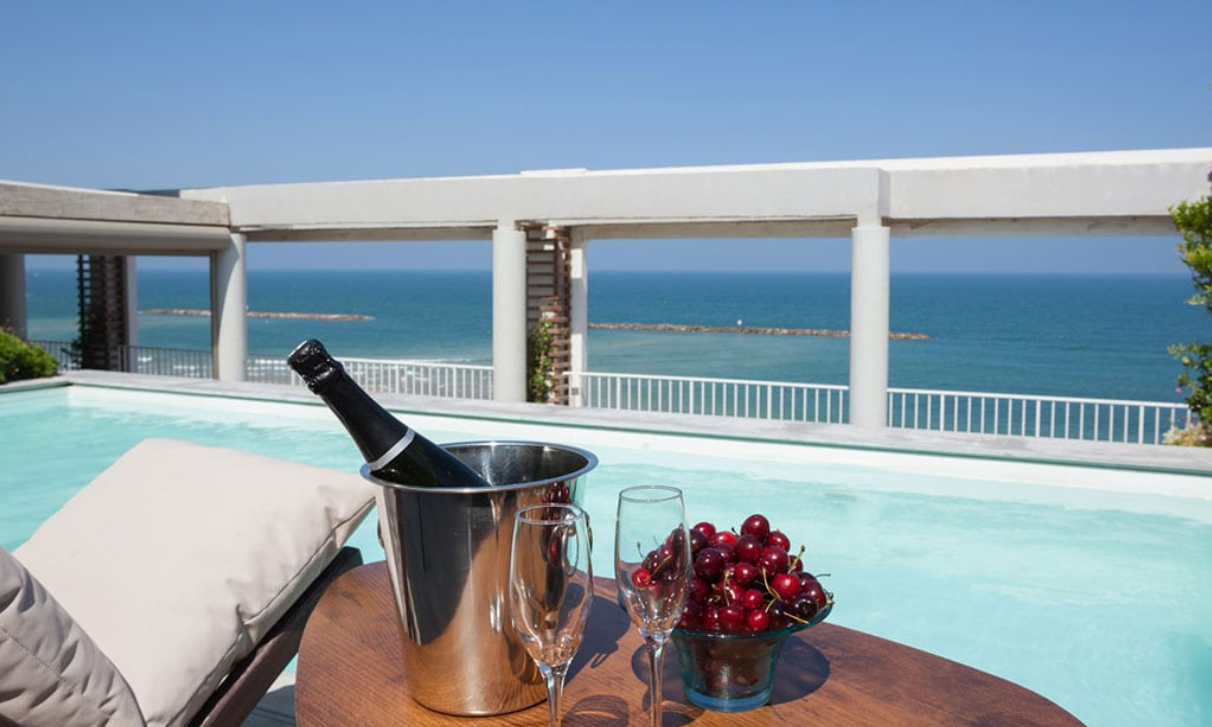 Beachfront Freedom and Convenience
Easy Access to the Beach: Bid farewell to long walks or crowded shuttles – with an apartment near the sea, you can simply step out and find yourself on the sandy shores within moments.
Your Culinary Haven: Enjoy the convenience of a fully equipped kitchenette, allowing you to prepare delicious meals, stock up on snacks, and savor the freedom of culinary exploration at any time. 
Immersive Experiences and Lasting Memories
Captivating Sunrises and Sunsets: Witness breathtaking sunrises and sunsets just steps away from your apartment, where the sky becomes a canvas painted with vibrant hues, creating moments that will forever be etched in your memory.
Quality Time with Loved Ones: Gather your family or friends in the comfort of your spacious living area, sharing laughter, stories, and creating cherished memories together. Embrace the joy of togetherness in a home-away-from-home environment. 
Now that you've explored the countless advantages of booking a sea views apartment, it's time to transform your dreams into reality. Embark on an extraordinary beachfront retreat at Sea Executive Suites, where comfort, convenience, and remarkable memories await. Begin planning your unforgettable Tel Aviv vacation today by visiting our website, exploring the available apartments, and seizing the opportunity to create your perfect seaside getaway.
FAQ's:
1) Where is the best place to buy an apartment in Israel?
According to the Ministry of Finance's latest data, Tel Aviv stands out as the preferred destination for investment buyers in Israel, despite its notably high price levels.
2) How much money do I need to live comfortably in Israel?
A family of four estimated monthly costs are 3,541.1$ (13,482.5₪) without rent. A single person estimated monthly costs are 1,005.6$ (3,828.7₪) without rent.