Why Short Term Rentals are the Best Choice for Your Tel Aviv Vacation
Why should you rent an apartment in Tel Aviv for a short period of time?
Experience an escape to a beautiful beachfront hideaway in Tel Aviv with Sea Executive Suites. Wake up to stunning sea views, enjoy the flexibility to explore the city at your own pace, and indulge in the convenience of a fully furnished short term apartment. If you're seeking a more fulfilling vacation experience, booking a vacation apartment near the sea is the perfect option.
Rental apartments: Freedom to Live Like a Local
Experience the authentic flavor of Tel Aviv by staying in a vacation apartment. Unlike typical hotels, apartments provide a home away from home, allowing you to immerse yourself in the local culture. Whether traveling solo, as a couple, or with family and friends, having your own space creates a sense of comfort and privacy enhances your overall experience by providing a sense of freedom and privacy.
Spacious and Comfortable
Say goodbye to cramped hotel rooms and hello to spacious living areas with our vacation apartments. Our apartments offer plenty of room for relaxation, dining, and entertainment, allowing you to stretch out, unwind, and make yourself at home. You'll have everything you need for a comfortable stay with separate bedrooms, fully equipped kitchens, and cozy living rooms.
Stunning Views and Proximity to the Sea
Picture yourself stepping onto your private balcony and taking in the breathtaking view of the sparkling Mediterranean Sea. Our beachfront apartments offer stunning sea views that will leave you mesmerized. Experience the refreshing sea breeze, bask in the warm sun, and enjoy convenient access to the beach. Experience the ultimate seaside getaway right outside your doorstep.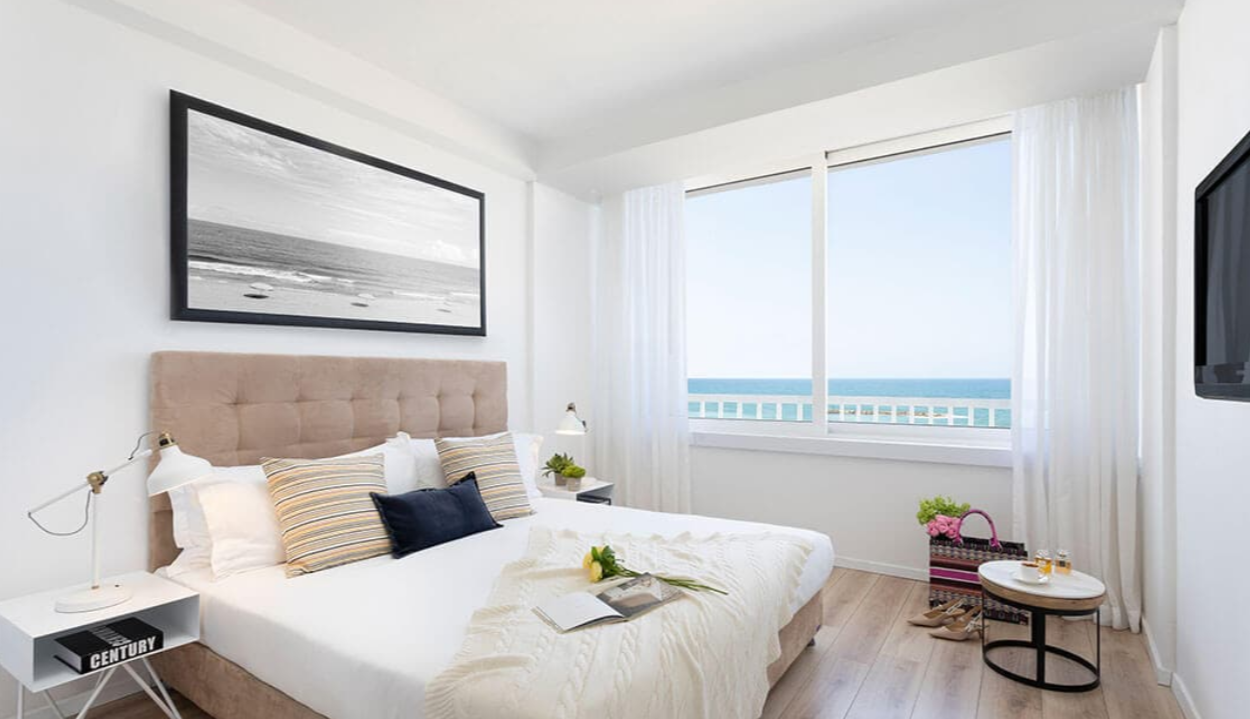 Savor Local Cuisine
Traveling presents a wonderful opportunity to experience local cuisine. To fully immerse yourself in Tel Aviv's vibrant food scene, consider staying in a vacation apartment with a kitchen. This will allow you to visit local markets, get fresh ingredients, and cook authentic Israeli dishes. You can then enjoy your meal in the Enjoy the comfort of your own home with your loved ones in the cozy atmosphere of your dining area, creating unforgettable memories that will last a lifetime.
Tel Aviv apartments for rent: Adventure in Tel Aviv
Imagine waking up in your comfortable apartment and enjoying a relaxed breakfast on your balcony before venturing out to explore the vibrant city of Tel Aviv. As you stroll along the charming streets, you stumble upon a hidden café in a cozy neighborhood. The aroma of freshly brewed coffee fills the air, and you engage in friendly conversation with the locals, creating a memorable and authentic vacation experience that only an apartment can offer.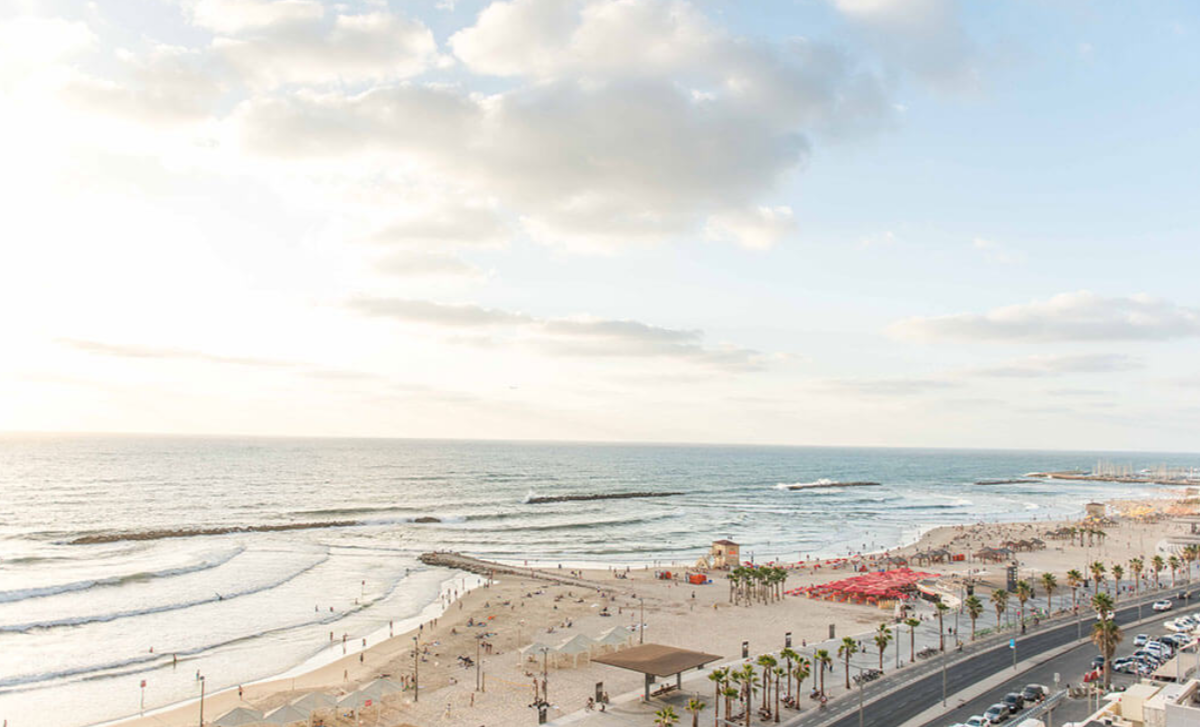 FAQ's:
1) Can I find short term apartments near the sea in Tel Aviv?
Yes! Sea Executive Suites offers beachfront vacation apartments just steps away from the sea, ensuring an unforgettable coastal experience.
2) How to find apartment for rent in Israel?
The best way is to search daily online for vacancy's and special sales or simply for your favorite location.
3) How much does it cost to rent an apartment in Israel?
The rental price for an apartment in Israel is between $95 and $650 per night.